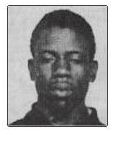 ANGOLA PROTEST: Late-breaking news -- The Angola Protesters ended their fast when one fasting man was taken to the hospital. The protest, however,will seemingly not end there. The protestors say that tough policies toward prisoners inspired by politicians' efforts to win votes by taking away hard-won privileges is creating a climate of anger that may soon erupt in riots. This would not be because the Angola Protest groups want riots. Indeed, their peaceful protest was to avert the chance of riots by asking officials to listen to inmate's concerns. We can only wonder at the lack of wisdom shown by those who administrate the Angola prison directly or indirectly. How great a victory is it to refuse to listen to the prisoners and risk riots? There is no threat of riots or organized effort to create any. The fasting inmates, as said, made an effort to lead their fellow inmates in exactly the opposite direction -- talking and negotiating -- because of widespread discontent. One hopes that a more intelligent approach will be taken toward prisoners in general, and toward the Angola inmates in particular. When will prison officials realize that prison IS the punishment, and that brutalizing inmates by not giving an inch of respect will result in terrible consequences to everyone?
Herman Wallace, Political Prisoner? Revisiting His Claim of Innocence
By Clara A. T. Boggs
Herman told his story for Justice Denied, but in this brief summary, we will only cover the highlights.
Herman was convicted of the 1972 murder of security guard Brent Miller on January 10, 1974. Miller was white, Herman is Black. At the time there was a "Prison Movement" around the country, chronicled in "Death On the Yard," about Folsom Prison, The San Quentin Six, about the murder of the revolutionary George Jackson and there was the infamous "Attica." In the swamp of Louisiana, white security guard Miller was killed at Angola Penitentiary. Angola warehoused mostly black prisoners guarded by all-white security guards and personnel, providing fertile soil for injustice against Blacks, and especially for that segment calling itself "Black Panthers." It is not difficult to imagine that the cards were stacked against Herman Wallace and his codefendant, Albert Woodfox.
After Guard Brent Miller's death, the security guards who were guilty of having beaten, mangled, and even killed inmates who could not be controlled, began to fear for themselves. They were so fearful that they refused to work unless they could carry weapons. The National Guard was called in to take the places of those who refused to work, but there was still no peace.
On May 5, 1972, Herman Wallace and three other black men were charged with Miller's death. Prison records show that Herman was in the license plate factory about the time of Miller's death, with no way possible for him to leave the scene of the crime and be at his job without being seen by security guards at various check-point gates. Inmate witnesses testifying against Herman said blood was all over him, yet as he passed each check-point gate and was given a thorough shake-down, no security guard ever testified to seeing blood on him at any time. He simply was not in the area, and prison records prove it.
Both Woodfox and Wallace believe they were singled out because they had been highly vocal about pushing for change. Their Leftist affiliations made them targets. The press played it up with headlines reading, "A racial uprising where a white prison officer was killed in a Black prison dormitory."
The controversy caught the attention of the FBI. FBI agents Gill Schafer and Husband decided to infiltrate the Defense Committee formed for Herman, using illegal tactics. Had it not been for the Freedom of Information Act (FOIA), Herman might never have learned of their plans to forcibly take him from the court room, using arms.
Herman maintains that the State and FBI teams' investigation was a sham resulting in fabricated evidence and planted witnesses so they could get convictions on him and Woodfox. There was a bloody fingerprint, possibly the actual killer's: after it was tested against the four men charged, and matched none of them, this test was dropped as if it never existed.
Prison inmates testified, dutifully swearing that no promises were made to them, and that their testimony came of their own free will. Years later, Herman discovered that Warden C. Murry Henderson, a judge, and the Secretary of Corrections, approved and carried out agreements made with those very inmates in exchange for their testimony at the trial where Herman was convicted. He has the documents showing that the prison administration paid the witnesses in cartons of cigarettes a week, in letters seeking clemency and in time cut for others who testified for the State. All of Herman's information was given to the court in his motions for post-conviction relief.Post-conviction relief motions have so far resulted in little for Herman Wallace and Albert Woodfox. Although Woodfox's conviction was overturned, and he was retried, he lost. Those attending his trial say his voir dire lasted less than a day, and that jury deliberations were a matter of hours.
The State's actions in this case are troubling. It introduced clothing its own star witness had said belonged to him when he testified at Herman's trial, but claimed later that the clothing belonged to Woodfox.
The State allowed Harold Vincent, a white inmate not at the prison when Miller was killed, to testify that Woodfox told him he actually did the killing.
Herman's case has still not been heard, although he has kept pressing forward for a reversal. After conviction, Herman was placed in an isolated cell for punishment and has been there ever since. (Since the non-violent protest, Herman has been taken to Camp J, known as the most punitive unit at Angola.)
In Herman's own words: "If I was actually guilty of this crime, why would the authorities plant evidence, create false witnesses, discard valuable evidence and then place me in an isolated cell for twenty-six years, denying me of the most basic human needs in this 20th Century? The State and the FBI committed every dirty trick possible to frame me for this murder. They believed I would never find out the truth about their demonic behavior because the FBI and the D.A.'s files were then considered confidential. That is, they were --until R.S. 44.1, "Public Records" was established. I am innocent of the death of Guard Miller, and I vow to fight this farce to the last pulse in my veins."
Those interested in helping Herman Wallace in the present situation may contact the governor:
Governor M.J. "Mike" Foster
P.O. Box 94004
Baton Rouge, LA 70804
Phone (225) 342-7015
Fax: (225) 342-7099
Write to Herman at:
Herman Wallace, DOC # 76759
CCR U/C # 13
Louisiana State Penitentiary
Angola, Louisiana, 70712
Albert may be reached at:
Albert Woodfox, #72148
CCR U/F #9
Louisiana State Penitentiary
Angola, LA 70712
For further information you may contact Mildred Barnet by e-mail at: mbarnet@comcast.net
© Justice Denied