11/2000
Welcome to Volume 2 Issue 2
---
Justice: Denied--The Magazine for the Wrongly Convicted is devoted to helping people who have been wrongly convicted, according to the information they have given us.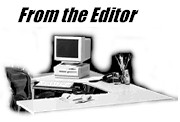 Directly from the desk of Clara Thomas Boggs Being Late, Media Attention, and Other Episodes of JD Life
Feature Stories:

Michael Hamilton -- Circumstantial Evidence Puts Him on Death Row November 1981, Twenty-nine year old Michael Hamilton, and his 26 year-old wife Gwendolyn, pregnant with their fifth child, were driving the family pickup truck home from a trip to Michael's sister's home, an hour north of Bakersfield, California where they lived, when they got a flat tire. They pulled over to inspect the tire. With no spare tire or jack in the truck, Gwendolyn decided to stay with the truck while Michael hitched a ride from someone passing in a car, to the nearest telephone booth to contact his sister for assistance. Upon his return, along with his mother and stepfather, they discovered Gwendolyn dead from what appeared to be a slit throat at first glance. Michael has been on death row for 19 years for this crime he did not commit.

Unreliable confessions... The Joseph "Joe" Giarratano Story Until Joe was sent to death row for the murders of Michelle and Toni Kline, nobody had ever tried to learn about his life. It took an erroneous confession to a crime he didn't commit, a death sentence, and a few questioning people before an investigation into Joe's past began. A small group of caring people started to look into Joe's confessions. They asked questions. They stuck by Joe. When their questions were answered, they became completely convinced of his innocence.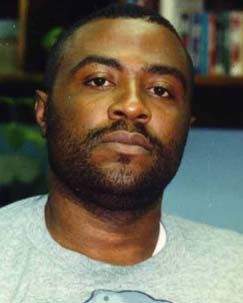 Mistaken identification leads to mistaken conviction in D.C. purse snatchings. His name is James H. Neal... See if you agree that he is totally innocent of the crimes for which he was convicted.
A Sordid Tragedy of Coerced Confession -- The Derek Tice Injustice Story DNA evidence, multiple statements from the confessed murderer, and more -- why isn't all this enough to free Derek Tice?
---
Updates Available For:
Earl Washington
Christopher Dunn
Philip Workman
---
Feature Articles:
Southern Injustice "What I hope is that we become like Texas," Brad Thomas, a policy adviser to Florida Governor Jeb Bush, said when Florida's new state law limiting death row appeals was passed. "Put them on a gurney and let's rock and roll."
Landmark Study Shows the Unreliability of Capital Trial Verdicts The unreliability of guilty verdicts and sentences in capital cases has been revealed by what may be the most important study in the history of American jurisprudence. Released to the public on June 12, 2000, the 9-year study of capital cases was conducted by Columbia University School of Law Professor James S. Liebman. The study examined every capital conviction and appeal in the United States between 1973 and 1995. One noteworthy finding of the study is that at least 68% of all the thousands of capital convictions in this country finalized during the study's 23-year period were reversed on appeal. This article also includes information about an article by Hans Sherrer in The Independent Review
Virginia Supreme Court Rule 1.1: Finality of Judgments, Orders and Decrees -- The "21-Day Rule" Written in blood, stamped in unfairness... Virginia's Infamous 21-Day Rule
A Note of Interest to Our Readers An "insider" reveals hidden truth about conviction of the innocent in letter to editor of major newspaper. Measure 11 -- an insider's view of it.
Comment on Measure 11 By Phyllis A. Lincoln, JD Staff
Snapshots --The Wrongly Convicted in the News.
This month in Snapshots:
San Diego offers free DNA tests to inmates
California Passes Ground-Breaking Legislation for the Innocent
Recent Data Suggests Death Penalty Still Doesn't Deter
---
Dear Readers:
You may have noticed that we're quite late at publishing this month. Lately something always seems to intervene. This month it was my computer on the brink of crashing, but saved in time by having a new fan installed. Unfortunately the place that did it held my computer for days before getting around to fixing it, then left some things unplugged so that I had to address that as well. As if that weren't enough, our gravity-fed water system quit on us in the middle of having to keep new seed wet in the ground. All was resolved with major work.
That was a negative reason for being late. However, there was also a positive reason.
More than a year ago Willie Monroe of KGO-TV in San Francisco contacted JD asking for an interview. The matter lay quiet after the first flurry of phone calls and emails. Then a couple of months ago, Willie contacted us again. Now he was ready, the budget was there for it, so all we had to do was set a date. We did that, and on October 23, Willie and Stan, his cameraman, prudently drove a 4-wheel drive up to our homestead over newly rocked road that intimidates vehicles close to the ground.
What an excellent meeting we had. Of course, being a veteran of TV, radio, and newspaper interviews in my past life as a business owner, I never consider that an interview will be as portrayed, but it did seem as if Mr. Monroe has a heart for justice. What seemed to fascinate him was the fact that I do all my work from a computer that is powered by the sun. More than that, he kept asking if I didn't find our way of life to be an unusual combination with publishing JD Magazine. Since that's what I do, it doesn't seem strange to me, but I suppose from some perspectives it would seem odd. The fact is that homestead life does affect JD and vice versa. The KGO-TV team only saw a small slice of that.
We have also had other media attention. We published the story of Nolan Klein in Volume 1, Issue 9. Tonja Brown, his sister, has fought for many years to free him from a wrongful conviction. In this case, the real perpetrator had no beard, brown eyes, and chipped teeth, whereas Nolan had a beard, bright blue eyes and no chipped teeth. CBS found Nolan's story on the JD web site and contacted Tonja to ask if they could include him in a documentary about post-conviction DNA testing. Publishing companies, including Scribner, have also become interested in Nolan's story as a result of that contact.
Another upcoming event will be a documentary about Darlie Routier. Our Anne Good was a part of producing that, and we should have a review of it for the next issue of JD.
We were also very recently contacted by someone in Oregon who says he's working with a new TV show that wants to highlight at least two people in prison for crimes they did not commit. The show's producers will provide investigative assistance, DNA testing if appropriate.
The future is gaining on us. We're probably not ready for it, but will need to grow into what is necessary to make this unique magazine a success in the real world of publishing.
This is as good a time as any to acknowledge those who have been generous with funds to JD. A couple of our donors have requested anonymity, and we must respect that. We are, however, grateful to J. and D. Initials of first names may hardly be identified. We just want them to know how deeply appreciated they are. We urge you all to consider a gift to Justice: Denied so that more people may be helped. The hope a wrongly convicted person feels at finding an avenue to tell the world of an injustice is great. Many of the JD staff are candid about saying that the gratitude of the people we profile is a big motivation for them to do their best. The JD Staff cares, and takes action. Join us in whatever way you can, even if it is only to tell others about what we're doing. If you can go beyond that, consider the gift of naming JD in your will, making a one-time gift, or lending your service to the wronged.
For the JD Staff,
Clara Alicia Thomas Boggs
---
Earl Washington Update
By David Swanson, JD Staff Writer
Governor Jim Gilmore of Virginia pardoned Earl Washington Jr. of a 1982 murder on Oct. 2, 2000. But Washington has not been freed, as he is serving a sentence for an unrelated crime.
For the first time ever in Virginia, an innocent person condemned to death row has now been pardoned as the result of DNA testing. Earl Washington was convicted of murder 16 years ago, and the trial transcript -- available in Culpeper County Courthouse in Culpeper, VA -- recounts a speedy trial in which police told of a "confession" in which Washington got numerous important facts wrong and failed to produce substantive information about the crime to which he was "confessing."
Washington was arrested in 1983 in a neighboring county for hitting a woman with a chair when she surprised him in her kitchen. He maintains that he was in fact guilty of this act. The police asked him if he raped her, and he said yes. They then asked him about four other crimes involving sex. He confessed to them all, although he jumbled the facts whenever asked to produce them on his own. The woman whom Washington hit said he did not try to rape her. Three of the other cases were dropped for similar reasons. Washington has an IQ of 69 and a documented habit of agreeing with people.
For one crime, the victim was dead and unable to say Washington didn't do it. So a trial was held for murder. Washington is African American. The victim, who had been raped and murdered, was white. Testing of semen left on the scene excluded Washington as a donor, but his lawyer did not bring this fact up in the trial. Washington was convicted largely on the basis of his "confession," although there was no video or audiotape and even the accounts of the various interviews given by the police clearly suggested innocence.
Washington came within a week of being executed. Lawyers working pro bono convinced then-Governor Douglas Wilder to have DNA testing done. Wilder did not tell the lawyers all the results, but offered to commute Washington's sentence to life imprisonment if Washington gave up the opportunity to further appeal the case. Washington accepted the deal.
Just this year the state revealed that the DNA tests on some of the material had excluded Washington. Tests on other samples had either completely excluded Washington (according to an expert for the defense who was an inventor of the technology used), or left the possibility that Washington and someone else did the crime or that the victim had consensual sex with someone other than Washington or her husband in the hours prior to the crime.
Washington's lawyers objected to this unindicted co-ejaculator theory on the grounds that the victim and other witnesses had only mentioned one attacker, and the victim had been home with her small children all morning.
No new trial could be given Washington, since 21 days had gone by since the original trial. Virginia's 21-day rule for requesting a new trial on grounds of new evidence is the strictest in the country. The state's Supreme Court, shortly after Washington was pardoned, surprised many with a statement that it will probably soon eliminate the 21-day rule in capital crimes. (See related story.)
Early in 2000, Washington's lawyers requested new, more advanced, DNA testing. It took Gilmore four months to agree to this, and four more to announce the results.
He gave no details. Unlike a trial, which would be public, the DNA results -- in all their details -- are secret. The citizens of Virginia must, like Washington, await the pleasure of the governor and be told only what he chooses to reveal.
So far, Gilmore has said that at least some of the DNA matches a convicted rapist in the state's DNA database. Reports are that Gilmore has not revealed this man's identity, but has said he is incarcerated in Virginia, and that Gilmore has not said, how long the state has known or could have known of this identification, or whether the man committed crimes AFTER the trial that put Washington on death row.
Many groups in Virginia are now lobbying for reforms including the repeal of the 21-day rule and enactment of legislation that would require states to give DNA testing to some or all convicts with biological evidence to be tested. The details of this Innocence Protection Act are not resolved -- including the question of whether the test results will have to be public record. (See related story.)
In a statement released Oct. 2, Gilmore said, "In my judgment, a jury afforded the benefit of the DNA evidence and analysis available to me today would have reached a different conclusion regarding the guilt of Earl Washington. Upon careful deliberation and review of all of the evidence, as well as the circumstances of this matter, I have decided it is just and appropriate to intervene in the judicial process by granting Earl Washington an absolute pardon for the capital murder and rape of Rebecca Williams," he said, according to the Richmond Times Dispatch.
The Times Dispatch reported that Barry A. Weinstein, one of Washington's lawyers, said he spoke with Washington, who told him, "I feel good. I've been telling everybody I didn't do it." Then, said Weinstein, Washington said, "I guess I'm freed." Weinstein had to tell him he was not.
Although pardoned, Washington is not free. He is still doing time on a 30-year sentence for hitting the woman with the chair. He was not able to earn good time when on death row, and earned it at half the normal rate when he had a life sentence. Gilmore turned the question of paroling Washington over to the Virginia Department of Corrections, which said it would calculate his release date as if he had never been convicted of the murder. The DOC determined that a mandatory release date for Washington would be in February 2001, but said the Parole Board would be able to consider releasing him in November of this year.
Gerald T. Zerkin, another of Washington's lawyers, said, "Obviously, we're pleased that he's been exonerated, though a more conclusive declaration of his innocence would have been nice," the Associated Press reported.
Zerkin said, "What is particularly disappointing is that he has not resolved the question of the [assault] case and simply released him after everything Mr. Washington has been through and instead has put him in the position of having to wait until administrative questions about his . . . release date are all resolved."
Eric M. Freedman, another of the four lawyers helping Washington, said "It's an act of political cowardice and bureaucratic buck-passing that compounds the original injustice. No one doubts that Mr. Washington would have been released six or seven years ago on the non-capital charge, which is the Governor's excuse for continuing to hold him," he said.
Weinstein told Justice Denied, "The DOC determined that Earl's mandatory release date is Feb 12, 2001; The DOC determined that his discretionary parole date was January 25, 1989; I do not understand how they came up with these dates in light of Earl's wrongful capital conviction and his almost 10 years of Virginia's death row. (May 9, 1984-January 14, 1994). However, it has been my contention that but for the wrongful capital conviction, Earl would have been entitled to discretionary parole years ago and most likely would have been paroled per statistics from the Sentencing Reform Commission. Moreover, even if not paroled, Earl should have been released on mandatory release procedures but for the wrongful capital conviction. Now, Earl's case is being reviewed by the Virginia Parole Board."
In another communication, Weinstein added: "Earl is still in prison. Come Oct. 21, 2000, will be 17 years 5 months. A very, very long time for a wrongfully convicted man who was 9 days from being executed and spent almost 10 years on Virginia's death-row. Do not the powers that be have any shame?"
---
Update on Christopher Dunn
By Kira Caywood
Ten years after Christopher Dunn was sentenced to life in prison without the possibility of parole, his federal habeas appeal has been denied. Like many prisoners without access to legal counsel, Chris prepared his own appeal and mistakenly ordered his grounds for appeal in a confusing way. Therefore, the courts failed to address all his reasons for consideration.
Chris was convicted of first-degree murder on the testimony of two State witnesses, one of whom received probation instead of prison time in exchange for testifying. Chris was not a gang member, but both State witnesses and the victim, Rico Rogers, were members of a gang that was at war with another gang. The day before Rico Rogers' murder, Rico had shot a man from that rival gang. Chris' attorney did not even bring up this important fact.
Seven alibi witnesses, two eyewitnesses, phone records, ballistics evidence and untested forensic evidence all pointed to Chris' innocence -- but were not used by his court-appointed attorney.
During these years, new evidence has developed, adding to the proof of his innocence. He has received signed affidavits from two witnesses who spoke with the state witness, currently incarcerated. Each of these two men states that they heard the State witness say that Chris did not kill Mr. Rogers. Also, proof was found that Chris' public defense lawyer withheld evidence that could have proven Chris innocent of the crime.
For example, the two witnesses said the gunman was wearing a plain white T-shirt. Chris did not own a plain white T-shirt, but police came up with a shirt they claimed belonged to Chris. The shirt was never tested for gunpowder residue or any other evidence.
Police were unable to locate a murder weapon. However, at Chris' trial they produced a gun they claimed was the murder weapon. No ballistics tests were conducted, and the bullets that killed Rico Rogers were not matched to the gun. Chris' defense attorney made no objection.
Faced with a lifetime behind bars for something he did not do, Chris desperately needs a pro bono attorney and investigative help. He may have a chance to obtain an evidentiary hearing by gathering new and existing evidence. Above all, he needs to secure another appeal.
You may contact Chris by writing to him at the following address:
Christopher B. Dunn
181654 5C 201
J.C.C.C. PO Box 900
Jefferson City, MO 65102
Or, you may contact his mother, Beth Michael, at christianpps@hotmail.com
---
Update: January 31, 2001 execution date for Philip Workman.

By Stormy Thoming-Gale

Edited by Deirdre Faye, JD Team

Philip Workman's story originally appeared in Volume 1 Issue 11 of Justice Denied. Please see http://www.justicedenied.org/philip.htm for the full story.

Also, please see his web site at http://maxpages.com/saveworkman for information on how to help prevent this state-sanctioned murder of a possibly innocent man.

Philip Workman was scheduled for execution on April 6, 2000 for the murder of Lieutenant Oliver outside a fast food restaurant August 5, 1981. Philip received a stay on April 4. The appeals court granted the defense a rare en banc -- meaning "entire bench" -- to evaluate the new ballistics evidence and the affidavit of the state's key witness, Harold Davis, stating he had lied on the stand more than 20 years ago. Philip and his attorneys hoped that the evidence would convince the appeals court that Philip deserved a full evidentiary hearing in a lower court. The defense has an important question that needs to be answered: Why didn't Shelby County authorities produce an X-ray of the victim's body until February 2000?

On September 5, 2000 the federal appeals court made a 7-7 split decision. An en banc tie is extremely rare. The tie means that the 1996 ruling made by a federal trial judge in Memphis affirming Philip's conviction and death sentence will stand.

After the decision was made, Jefferson Dorsey, one of Philip's defense team, said that they had convinced seven judges on a U.S. Circuit Court that there were profound problems with Philip's conviction and sentence and that same evidence would surely have been enough to convince one juror out of twelve not to vote for death.

Five of the original twelve jurors came forward this year to say they now doubt that Philip killed Oliver and would like Philip to get a new trial.

Philip is now likely to be executed unless the U.S. Supreme Court intervenes or Governor Don Sundquist grants clemency.

Seven judges on the Court of Appeals, appointed by Democratic presidents, voted to let Philip's lawyers pursue the questions raised by the defense. Those judges said, in an opinion written by Judge Gilbert S. Merritt of Nashville, that it is possible the jurors at Philip's 1982 trial could have had a reasonable doubt about his guilt and death sentence if they had heard all the evidence that is now available.

Seven other judges, appointed by Republican presidents, said Philip's lawyers had not presented enough new evidence to justify reversing earlier rulings against Philip.

Those judges said, in an opinion written by Judge Eugene Siler of Kentucky, that the autopsy X-ray adds nothing to the evidence in this case and that questions about the reliability of witness Harold Davis had already been considered by the Court of Appeals.

A new execution date of January 31, 2001 has just been set. His attorneys declined to comment on what their next move will be. There are a couple of options. His attorneys can file a direct appeal to the U.S. Supreme Court, which meets next month, or Philip could ask the full 6th Circuit to reconsider the opinion it issued today. Under court rules, such a motion to the 6th Circuit is an "extraordinary procedure" permitted only to reverse a precedent-setting error in a case of "exceptional public importance."

For those of you who feel compelled to write to the Governor on Philip's behalf, here is the address:

GOVERNOR DON SUNDQUIST
State Capitol
Nashville, TN, 37243-0001

(Sources: The Tennessean and Salon)
http://profiles.msn.com. [Back to Table of Contents]
---
San Diego offers free DNA tests to inmates
Edited by Barbara Jean McAtlin
San Diego County district attorney Paul Pfingst recently instituted a policy that offers free DNA testing to inmates who say they were wrongly convicted of the crimes for which they are in prison and would be exonerated by DNA testing. It would seem that not many cases are likely to meet the testing criteria. The cases must involve inmates who are still in prison and have consistently maintained their innocence. Furthermore, the original DNA evidence must still exist.
This is one of the first times that a district attorney's office has not waited until it was petitioned by inmates, but has started seeking out cases where DNA tests had not been performed and where the test could possibly change a verdict -- or save a life. A number of other counties in California have said that they are considering adopting policies similar to the one in San Diego County. There is also a bill in front of the California legislature that would mandate statewide DNA testing.
San Diego County has two law students reviewing approximately 560 guilty verdicts that were granted before 1992. Of the 40 cases they have already examined, only one has been found that would qualify for the free DNA tests. Although in most cases testing would apply to sexual assault cases, it could very well apply to some murder cases. The tests cost between $3,000 to $5,000 each, but the district attorney said that cost would not be a factor.
Pfingst and his office have been criticized recently over a number of widely publicized claims of prosecutorial misconduct. The chief public defender in San Diego said that the larger problem is a system that wrongfully convicts people, and that those problems must be looked into also.
Adjacent to San Diego County, Riverside County has said they are also considering such a program. In a recent Riverside County case, a man who had been convicted of rape and robbery several years ago had consistently maintained his innocence. Although the man had been positively identified by the victim and there was corroborating evidence, when the DNA test was finally conducted, he was exonerated.
This new system requires that the inmate agree to be tested. Some prosecutors said that, at times, an inmate will refuse to be tested because his DNA "fingerprint" could be used to connect -- and convict -- them of other crimes.
Some attorneys have said that while the adoption of DNA testing policies could prove to be a boon for some prison inmates, the policy itself just exposes persistent flaws in the system. They believe that those issues should be addressed also. They also said that the flaws in our criminal justice system that allows innocent people to be convicted of crimes calls for the adaptation of even broader reforms.
The Innocence Project at the California Western School of Law in San Diego absolutely supports the DNA testing policy. One of the two people who are reviewing the old cases is a student at the school. In the beginning, the project appeared to have been broad -- as well as time-consuming. At the students' insistence, the guidelines were narrowed and now it appears that they have found an effective way of finding cases which the testing would help.
Source: New York Times
---
MIRANDA REAFFIRMED (SORT OF)
By Frank McEvoy
The Miranda Warning is confirmed, but weakened.
On June 25, 2000, the U.S. Supreme Court upheld, by a 7 to 2 vote, the constitutional right for a prisoner to be warned that what he or she said could be used against the prisoner. Everyone knows the words of the Miranda Warning, since it has been drilled into us from "Dragnet" to "NYPD Blue."
Word on the street was that Miranda would die in this year's Supreme Court, since many doubted its basis in the Constitution and the mindset of the Court, more conservative than the Warren court that passed the Warning in the first place by 5 to 4.
Yet, Chief Justice Rehnquist, one of the Earl Warren's toughest critics, saved the Warning. Rehnquist said outright that "Miranda is a constitutional decision." So too is the host of cases Miranda spawned. This is a rule that "Congress may not supersede legislatively." This means Congress can wail and gnash its teeth, but the little guy will be protected.
This may be more of a haunt than a resurrection. Some see the Miranda Warning losing its punch long ago, bit by bit. Through time, the courts have made Miranda more symbolic than real. Because of these rulings, few cases are reversed because of Miranda infractions.
In 1984, for example, the court declared Miranda Warnings unnecessary if the public safety is in question. The police could ask the Unabomber about the location of a mail bomb, then use the bomb as evidence against him.
Similarly, the court has pared down the meaning of "custodial questioning" that prompts the Miranda Warning. In a 1977 robbery case, the court held Miranda was not applicable if the suspect was invited in to the police station for a chat.
Once the police have the person in custody, the court narrowed the term "interrogation" when it said "voluntary statements" are outside Miranda, even when prompted by the police questions.
Also, the court has allowed the police to secure exemptions from Miranda by tricks. Again, when the court sees a clear Miranda violation, it sometimes allows the police to use the evidence, particularly if a person takes the stand in his own defense.
There is a question of substance here over appearance. Miranda is still with us, but it is up to us to make sure its power does not ebb away.
---
California Passes Ground-Breaking Legislation for the Innocent
By Rhonda Riglesberger, JD Staff
On September 28, Governor Gray Davis signed ground-breaking legislation that for the first time allows inmates who have consistently maintained their innocence the right to have their DNA tested.
SB 1342, referred to as the Burton Law, is hailed as the most important criminal justice legislation of the year. DNA science is a powerful tool for prosecuting attorneys and can be the last and best hope for the innocent. Refined DNA testing can match a person's unique genetic markers to biological materials and body fluids from a crime scene. This wonderful breakthrough in technology has helped free more than seventy falsely convicted people across the nation in the last ten years.
The bill also requires district attorneys to preserve biological evidence for as long as a person remains in prison. Senator Burton wrote this into the law because he hoped to avoid what actually happened in Harris County, Texas, where their prosecutor's office deliberately discarded evidence in dozens of cases after a DNA test led to one overturned conviction.
California is the third state in the nation to allow inmates post conviction DNA testing of evidence. New York and Illinois both have similar statutes. California's new law is patterned after Illinois law.
New advances in DNA testing and other crime science technologies have prompted law enforcement agencies across the nation to take a new look at some of their oldest cases.
Orange County Prosecutors Actively Solicit Claims of Innocence
Orange County Superior Court Judge Pamela Iles recently stated to the times: This is an imperfect, human system and if we can make it better, that's wonderful."
Orange County incarcerates approximately 4,000 people a year, and though law enforcement agencies do not believe they have many innocents behind, bars they have conceded there might be someone incarcerated in their prisons that should in fact be free.
Orange County's District Attorney and its Public Defender have recently teamed up to identify those who may be innocent and serving time behind bars. To accomplish this they have constructed a panel of experts that include two prosecutors, a deputy public defender and a Chapman University Law Professor.
This is the first time in California's history that prosecutors have actively solicited claims of innocence.
District Attorney Tony Rackauckas and Public Defender Carl Holmes spent two months working over the details of the program before they made it official. The teaming up of the two adversaries is considered one of the boldest steps taken in California history to promote an "innocence project."
In September, the team sent out questionnaires published in English and Spanish to thirty-three state prisons. These questionnaires ask the inmates if any physical evidence might exist, such as DNA or fingerprints, that could help prove their innocence. The panel will review each case to see if it has merit. If they determine the case does deserve further review they will take the appropriate steps necessary to perform DNA testing, and these tests could help an inmate prove his or her innocence. The panel expects a "flood of inmate responses" and they feel they will have their hands full as they review each case in question.
The sheriff's office will handle all DNA testing. According to the department's lab director, Frank Fitzpatrick, each DNA test costs approximately $2500.00 to conduct. "It's a worthwhile expense because it can help free an innocent man," Fitzpatrick says and added, "It might also help us identify a criminal that has gone unpunished."
Within the last eight months the District Attorney's office has freed two innocent men. Dewayne McKinney, wrongly convicted of an Orange County murder, spent nineteen years behind bars for a crime he did not commit.
District Attorney Tony Rackauckas and Public Defender Carl Holmes (the two men responsible for launching this project) each played adversarial roles in Dewayne McKinney's case. Rackauckas prosecuted him and Holmes defended him at his sentencing trial.
Orange County also released Arthur Carmona in August after he had spent more than two years in prison for armed robberies he did not commit.
While neither of these cases involves DNA evidence, the main directive of the panel will be to focus on cases where physical evidence does exist. They are primarily looking for an ideal case where blood, semen and hair samples were collected and preserved, but never tested because the technology did not exist at the time.
In 1996, the District Attorney's office released convicted murderer Kevin Green after DNA testing revealed that someone else had raped and killed Green's wife. They eventually convicted the real murderer and exonerated Green. The public defender's office is also planning to start a separate "Innocence Project." They eventually will include the country's private criminal defense lawyers and some of the students from Western State University College of Law. If this project takes off it will be of monumental value to the unjustly accused because it could prompt a nationwide probe to seek out those who have been denied justice.
Noted legal scholar and professor, Gerald Uelman, from Santa Clara University expressed jubilance when he heard about this new turn of events, "Orange County is leading the way. That's a very exciting concept and hopefully will catch on." He said, "I'm not aware of any program in the country that has combined the resources of prosecutors and defenders to undertake this kind of review."
Holmes stated that he has already reviewed one case and plans to introduce it to the panel if the DNA tests can prove the inmate in question is actually innocent.
We at Justice Denied believe with all our hearts that there are innocent people in prison who can benefit from this type of program. We know this with candid certainty and it is our greatest desire to expose the injustices of an imperfect system. We extend our best wishes and gratitude to the State of California and to the entire Nation. We hope with all our hearts that the tests they perform will help exonerate and free those who are truly innocent.
Source: The Times
---
Recent Data Suggests Death Penalty Still Doesn't Deter
SnapShot Writer: Alana Merritt Mahaffey
One of the battle cries of Americans favoring the death penalty has long been that capital punishment deters would-be killers. Although many prosecutors and officials in favor of the death penalty recognize that it does not serve as a deterrent, the argument turns to their assertion that when rehabilitation is believed ineffective, death may be the only penalty that matches the nature of the crime, and that it can help bring closure to the families of victims. Studies over the decades, and recently by The New York Times and Federal Bureau of Investigations, supports what many prosecutors already know: capital punishment does not deter murderers.
Data released by the FBI show that ten of the twelve U.S. states that do not sentence convicted murderers to death have homicide rates below the national average. The Supreme Court ruled in 1976 that capital punishment is permitted by the Constitution. But twenty years after the fact, findings by The New York Times show that the homicide rates in states that have chosen to use the death penalty have been between 48% and 101% higher than the rates of those states that do not consider capital punishment. Those states that do not sentence men and women to death are Michigan, Iowa, Minnesota, North Dakota and Wisconsin, Alaska, Hawaii, West Virginia, Rhode Island, Vermont, Maine and Massachusetts. Last year an effort was made to reinstate the death penalty in Massachusetts, but that effort failed.
Opponents of the death penalty, who have long claimed that it is difficult, if not impossible, to use capital punishment consistently or fairly, have also claimed that the death penalty does not effectively act as a deterrent against crime. Steven Messner, a criminologist at the State University of New York at Albany, asserts that "whatever the factors are that affect change in homicide rates, they don't seem to operate differently based on the presence or absence of the death penalty in a state."
---
©Justice: Denied