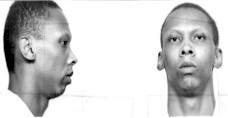 The Wrong Man -- The Odell Barnes Affair
Case account by Michaël Charlton, Philip Wischkaemper and Gary Taylor, Attorneys.
Edited by Stormy Thoming-Gale
Introduction
Thirty-one-year old Black American Odell Barnes was sentenced to death May 25, 1991, for the murder of his friend and lover, Helen Bass. Although he has continually maintained his innocence, Odell Barnes has been on Texas' death row for nine years. All of his legal recourses have been rejected. The United States Supreme Court examined his last filed appeal in early October 1999. That appeal was rejected on November 4, 1999 and a date for Mr. Barnes' execution was to be fixed within 90 days of that date.
Mr. Odell Barnes now has an execution date set for March 1, 2000. Unless something happens to prevent it, our country may be killing yet another innocent person.
Odell Barnes was condemned to die at the end of a hasty prosecution marked by a botched police investigation. Mr. Barnes' state-designated attorney openly admitted his incompetence. He neglected to call several key witnesses to the stand and defended Mr. Barnes without taking advantage of court-ordered appraisals that were indispensable to his case. Both the judge and prosecutor had been elected by a pro-death penalty population. The prosecutor hand-picked the jury from this same electoral population. All of these together should be enough to justify canceling the death sentence as well as enough to order a new trial. Still, the most important question is: Why has Barnes' guilt never been proven -- much less demonstrated? Is this just another case of a prosecutor's quest to "win at any cost?"
The Crime
In Wichita Falls, Texas, on the night of November 29, 1989, Ms. Helen Bass was murdered. She was killed in her own house by a shot to the head after being beaten, then stabbed with a kitchen knife. Long-time friend and former sister-in-law, Sharon Mergerson, discovered Ms. Bass on November 30, 1989. She found Ms. Bass nude, lying face down on the bed in her bedroom. The bedroom was in shambles, a condition inconsistent with Ms. Bass' housekeeping habits. In the bedroom, Ms. Mergerson observed a lamp, an open jewelry-box and a rifle.
The Prosecution's Theory and The Truth
Eye Witnesses
Odell Barnes was arrested on the basis of the sole testimony of Robert Brooks, who allegedly saw Mr. Barnes in front of Ms. Bass' house on November 29. Robert Brooks testified that he was driving by Ms. Bass' home at approximately 10:30 p.m. on that day, when he saw Mr. Barnes fall down after hurdling the victim's wooden fence. Brooks said that Barnes got up and then went over the chain link fence in the victim's backyard.
Mary Barnes, Odell Barnes' mother, drove Ms. Bass home from work on November 29, arriving at Ms. Bass' home between 11:20 p.m. and 11:30 p.m.. After Ms. Bass went inside her house, Mary Barnes went home. Mary Barnes arrived home at about 11:45 p.m., and Odell Barnes arrived around five minutes later wearing a tan coat and gray pants, and not coveralls as the prosecution claimed. Mr. Barnes went to bed sometime later and went to work the next morning.
Mr. Brooks' testimony became suspect when it was established that the time Mr. Brooks said he saw Mr. Barnes (10:30 p.m.) was nearly 45 minutes before Ms. Bass left work (11:14 p.m.) and one hour before she returned home (11:30 p.m.).
Moreover, Mr. Brooks admitted he was about 40 yards away from the person he claimed was Odell Barnes, that it was the middle of the night on an ill-lit street, and that he was wearing tinted glasses and barely knew Mr. Barnes.
Mr. Brooks further damaged his testimony by initially asserting that he had been alone in his car, although his own sister, Bobbie Jean Brooks, later declared that she was with him in the vehicle that night and that she thought the person she'd seen was Barnes, but could not formally identify him. Ms. Brooks further said that her brother told her that the person they saw was not Odell Barnes. Ms. Brooks said that at the time, they did see Johnnie Ray Humphries at the dead end of Normandy Street where the path ended in the field behind Ms. Bass' house.
At first, Mr. Brooks did not reveal that he was promised assistance in exchange for his testimony.
The Blood
Policemen noticed the presence of numerous blood splashes spread widely around the room where Ms. Bass was discovered. A pair of coveralls that allegedly belonged to Odell Barnes was removed from the car Mr. Barnes, Joseph Barnes and Johnnie Humphries had occupied together. Two tiny bloodstains were found on the coveralls. The blood found on the coveralls is of the same blood group that Ms. Bass and 50% of the Black American population share.
This discovery is incompatible with the prosecution's theory that Mr. Barnes murdered Ms. Bass. If Mr. Barnes was, in fact, at the scene of the crime, his clothes would have been covered with the victim's blood to a much greater extent.
Scientific evidence played almost no role in Mr. Barnes' trial. Trial counsel, although authorized to hire the services of an expert, failed to exploit the possibilities presented by the scientific evidence in Mr. Barnes' case. Both trial lawyers gave affidavits saying that they "never performed or attempted to perform any scientific testing in preparation for the trial of Odell Barnes."
Long after Mr. Barnes was convicted of capital murder, the State sought DNA testing to determine the relationship between Mr. Barnes and the blood spots on the coveralls and the bloodstains on the knife. These tests revealed that the DNA recovered from the bloodstains on the coveralls belonged to the victim. At Counsel's request, Kevin Ballard, M.D., Ph.D. tested the bloodstains on Mr. Barnes coveralls. These were the bloodstains that Judy Floyd, of Gene Screen, determined to have belonged to the victim. Dr. Ballard tested these bloodstains for EDTA, oxalic acid, fluoride and citric acid. These chemicals are the most typical preservatives used with blood.
Dr. Ballard's testing reveals that the reference sample of the victim's blood and the blood stains on Mr. Barnes coveralls both contain citric acid, the preservative used in yellow-topped and blue-topped blood tubes. Based on these tests, Dr. Ballard concluded that the blood on Mr. Barnes' coveralls could not be "original, legitimate crime scene evidence in the form of a stain deriving from natural bleeding from a normal human being." Instead, this blood came from a source which or who possessed preserved blood. In other words, this suggests that the blood on Mr. Barnes' coveralls was planted.
The Fingerprint
Odell Barnes' fingerprint was found on a lamp in the house of the victim. Mr. Barnes had been to Ms. Bass' home several times; she was his mistress. Though this seems to explain the fingerprint on the lamp, the State presented testimony suggesting the lamp was recently acquired in order to demonstrate Mr. Barnes could not have left his fingerprint on the lamp during one of the "social" occasions. However, the lamp had not been recently acquired. Corey Bass, the victim's son, viewed pictures of the lamp used at Mr. Barnes' trial and unequivocally stated that the lamp was in his mother's home for at least five years before her death.
No other fingerprint of Odell Barnes was found, whereas several fingerprints from other unidentified people were taken. However, while Lt. James Cron of the Dallas County Sheriff's Office identified Mr. Barnes' fingerprint on the lamp, he compared no one else's fingerprints to those found at the crime scene because Wichita Falls Police did not provide any other prints for comparison.
The Shoe
Investigators established that one door of the victim's house was kicked in and held the print of a shoe suspected of belonging to Odell Barnes. The expert who examined the door and the shoes of Odell Barnes concluded that there are thousands of shoes capable of making such a print.
The Gun
Willie Bass Jr. was the victim's son. He testified that he gave his mother a .32 caliber pistol and bullets in April, 1988. Malorie Wilson taught Ms. Bass how to load the pistol. Mr. Wilson was supposed to teach Ms. Bass how to use the pistol on the Monday and Wednesday before her death, but they hadn't found an opportunity to do it. Ms. Bass also had a rifle in her bedroom, on Wilson's instructions, because of recent violence in the community.
Larry Fletcher, a firearms examiner with SWIFS (Dallas County Medical Examiner's Office), conducted tests on a revolver and ammunition submitted by the Wichita Falls Police. Fletcher testified that he could neither identify nor eliminate the revolver as the murder weapon because the recovered bullet was too damaged. In Fletcher's opinion, the recovered bullet and the gun were consistent -- the gun and the bullet had six grooves, with right hand twist rifling and both were the same brand.
The Witnesses
Two witnesses, Pat Williams and Johnnie Ray Humphries, claimed to have seen Odell Barnes in possession of the gun.
Pat Williams was one of the State's key witnesses at the trial. Mr. Williams was a known drug dealer in East Wichita Falls. Williams' testimony was instrumental in placing the victim's .32 Caliber handgun in Mr. Barnes' hands on the night of the murder. This was the same gun identified as the one most likely to have been used in the murder.
On January 12, 1990, Mr. Barnes' trial counsel filed a "Motion for Disclosure of Evidence Favorable to the Accused." Within that motion there was a request for information related to "...any deals, grants of immunity or leniency. Or other benefits given to or placed upon any witness." Trial counsel for Mr. Barnes was never told that Pat Williams received a consideration for his testimony. T
estimony in Mr. Barnes' trial began April 29, 1991. On March 1, 1991, Pat Williams pleaded guilty to one count of Delivery of a Controlled Substance and one count of Possession of a Controlled Substance. Williams received a ten year probated sentence and a one thousand dollar fine on the Delivery case with a concurrent ten-year sentence on the Possession case. Both cases were pending during the investigation of the Bass case.
Tammy Lewis, Mr. Williams' former girlfriend, in a sworn statement, said that Pat Williams told her he had an agreement with the Wichita County District Attorney, Barry Macha, concerning his case. If he testified for the State against Mr. Barnes, Mr. Williams would not go to jail. Pat Williams received probation for two drug cases. This was not his only benefit. Williams later was given an "early release" from his probation on both cases.
Pat Williams testified that he was a casual acquaintance of Mr. Barnes. Mr. Williams said he saw Mr. Barnes at the Holiday Creek Apartments in the early morning hours of November, 30, 1989. Mr. Barnes had a gun in his possession, the one owned by Ms. Bass. Williams said he was able to "get a good look" at the gun and that he saw the gun again later that day when he bought it from Johnnie Humphries. Mr. Barnes was not present when Williams bought the gun. At that time, the gun had four live rounds and one empty chamber.
Impeachable Testimony
At trial, Johnnie Ray Humphries testified that Mr. Barnes seemed to already be aware of the murder when he, Mr. Barnes and Joseph Barnes saw the police around the victim's home on their way home from work. However, Joseph Barnes testified that he did not give Johnnie Ray Humphries a ride home from work that day. Therefore, all of his testimony comes under suspicion.
In Humphries' testimony, he said that on November 30, 1989, Odell Barnes, his brother, Joseph Barnes, and Johnnie Humphries came home from work together. Odell Barnes could not get into his house because he did not have a key. They went to Humphries' house. Humphries stayed in the house for six to seven minutes. When he returned, he had a sack with him, which Humphries later traded off to another person.
Johnnie Ray Humphries testified that he was with Mr. Barnes the evening of November, 29, and that Mr. Barnes wore the coveralls that were introduced into evidence. The next morning, Mr. Barnes told Humphries that he had taken a gun from his father and asked for help in selling the gun. After work, the two retrieved the gun from under Mr. Barnes' bed -- it was the victim's gun. Humphries unsuccessfully attempted to sell the gun to two of his family members and eventually sold the gun to Pat Williams.
Rodney Deon Brown was at the Holiday Creek Apartments the night of November 29, and he saw Mr. Barnes and Johnnie Humphries at least three times that night. Later, Mr. Brown went to Pat Williams' house and saw a bloody gun but Williams told him that it did not matter "because if anything goes down, 'he' will state we don't know anything." Further, Mr. Brown saw a bloody purple bandana in the car where Mr. Barnes and Johnnie Ray Humphries sat. When he asked about it, Humphries told him to ignore it. The next day, Brown asked Humphries about the bloody bandana and Humphries said that he had done something, but did not want to talk about it anymore because he thought he might get into trouble.
Harvey Neil was also at the apartments that night and saw Humphries with a .32 caliber pistol wrapped in a purple bandana. Neil said that Humphries wore blue or brown coveralls with blood on them. Humphries asked for twenty dollars for the gun but Williams advised Neal not to buy it.
It does appear that perhaps these two accused Odell Barnes so they could escape being convicted of the crime.
New Suspects
Elizabeth Holley worked as a nurse at the Wichita Falls State Hospital before and after Ms. Bass' murder. As a part of Ms. Holley's duties, she sat with a patient in the substance abuse unit named Homer Kines. When the news reports of this murder were broadcast on television, Ms. Holley was sitting with Mr. Kines. Mr. Kines told her he knew Mr. Barnes did not commit this murder. Mr. Kines said he saw Johnnie Ray Humphries coming out of the door of the victim's home on the day of the murder. Mr. Kines also expressed fear of Johnnie Ray Humphries.
Sandy Durant was in the Wichita County Jail in April, 1996, housed on a cellblock with several other women. Ms. Durant remembers the women in her cell talking about Mr. Barnes after something was on television about his case. The conversation centered around the "true story" of the murder.
Marquita Mackey, one of the women, said that on the night of the murder, she was home when three men came to her apartment covered in blood and carrying guns. She identified these men as "Delbert," "Pat," and "Johnnie Ray." According to Mackey, the men wanted clean shirts and Johnnie Ray threatened her, saying, "I'll kill you like I killed Helen Bass." From this conversation Ms. Durant understood that her cellmates believed Mr. Barnes was "set up" for this murder.
There are several reasons to believe Ms. Durant's statement. First, she took notes of the conversation. Ms. Durant wrote these notes on the back of another note she received from her boyfriend, Michael Street, who was in the Wichita County Jail. When Michael Street was recently shown this note, he identified it as one he gave Ms. Durant in the Wichita County Jail in 1996. Also, the headlines in the Wichita Falls newspaper, the Times Record News, indicate that Mr. Barnes' case was being covered by the press at that time.
One of the women who shared Ms. Durant's cell in April 1996, was Josie Pope Rose, who knows several of the other women. One of those women, Brenda Columbus, has a daughter named Tammy Lewis, who is a hair stylist. Mr. Barnes' attorneys, Taylor and Wischkaemper, approached Ms. Rose to ask for her help in finding Brenda Columbus. Shortly afterward, Tammy Lewis was cutting Ms. Rose's hair and Ms. Rose told her that two lawyers were looking for her mother.
Ms. Lewis told Ms. Rose that her mother had important information about Ms. Bass' murder. Brenda Columbus told her daughter that Marquita Mackey helped "cover up" the murder by getting rid of the bloody clothes and getting clean clothes for Pat Williams, Johnnie Ray Humphries, and Pat's cousin from Dallas. Columbus said that the men first approached her but she refused. Marquita Mackey's apartment was very close to the apartment where Columbus lived.

Duretha McKnight was at Johnnie Ray Humphries' home when he and his sister, Dedra Humphries, got into an argument. The police were called and when they arrived Dedra told them that Johnnie Ray Humphries was a drug dealer, had guns and that he killed Ms. Bass. Later that evening, Dedra and Ms. McKnight were in Dedra's apartment when Johnnie Ray Humphries came over. Johnnie Ray Humphries yelled at Dedra about telling the police those things, but he never denied they were true.

Lastly, Odell Barnes had no motive whatsoever to kill his friend.

After reading his case, you are sure to see that a very serious doubt exists as to Odell Barnes' guilt. His death sentence must be overturned before this irrevocable penalty is enforced.

You may write to Odell directly:

Odell Barnes JR # 998
Ellis I Unit
Huntsville Texas 77343
For further information on Odell Barnes, please visit this website:
www.ultranoise.org/odellbarnes/index.html
An article called, Killing Time, about Odell Barnes' story was on the front page of The Houston Press, visit their website: http://www.houstonpress.com
This is Odell's site run by the Association struggle for justice:
http://www.multimania.com/odell

An 8 minute video about Odell is now on the web:
http://www.freespeech.org/ramfiles/odellav.ram

Contacts:

Colette Berthès
Association Lutte pour la Justice
216 chemin de Figarol
82170 Pompignan
FRANCE

And for all further information please contact:

Anne Ruquet (in France)
Anneruq@club-internet.fr

Lawyers: Gary Taylor, Phil Wischkaemper, and Michael Charlton. E-mail: Gary Taylor (Odell's Lawyer) Gtlaw@earthlink.net

© Justice Denied